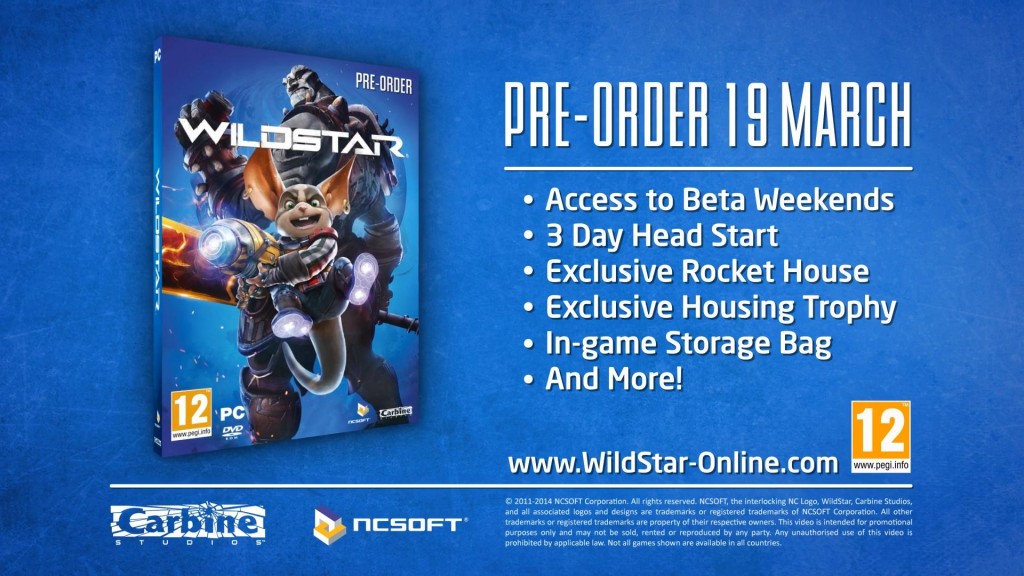 WildStar release date is most likely set for June 3rd – if we can trust unconfirmed and leaked post that you can see here. The post was removed soon after it was published, but not before Google managed to pick it up.

Additionally, the same post claims that pre-orders will start on March 19th and that it will grant the buyers three days early start. There will be other bonuses like access to all upcoming beta weekends, exclusive Rocket House, exclusive Housing Trophy, in-game storage bag and more. The post also mentions links new video on YouTube, which was, of course, quickly deleted.

And we wondered why Carbine was quiet last couple of weeks. Be it as it may, this is still unconfirmed rumor and we will have to wait for official announcement to start with celebrations.