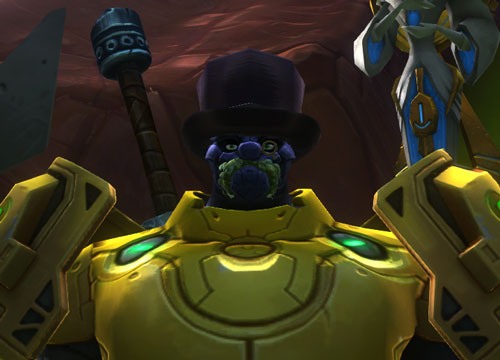 THIS RAFFLE IS OFFICIALLY OVER. Congratulations to the lucky winners.
Thanks to the EU Wildstar Community Managers we have a chance to give away 8 Wildstar codes that grant special in-game items. These codes can only be obtained by visiting Wildstar booths at conventions like PAX, GamesCom or E3 and we are very happy to be able to give these away to people that can't attend any of these. CODES CAN ONLY BE APPLIED TO EU ACCOUNTS! Please don't be inconsiderate and apply for the giveaway without having a European Wildstar account. It will be useless to you and you won't be able to apply it to your account. We will strictly monitor all applicants and when we draw the prizes only EU applicants will be eligible. We will also monitor the entries and exclude all spammers or RTM applicants. In other words – only true EU Wildstar fans will be eligible. We apologize to NA players, but PAX East is just around the corner and I am sure there will be NA codes to give away as well.
What you will get if you win one of these codes:
Title Showstopper
Fancy-Pants Top Hat (pictured above)
GamesCom Blue-Purple Dye
Fancy Table (decor item)
To enter please use the widget bellow. For people already following us on Twitter or Facebook you can leave a comment on this post to enter the raffle. Winners will be draw on Monday, August 25th and you will be contacted via e-mail, twitter or Facebook. Only people that reply within a 24 hour period will get the codes. We will re-draw winners if you do not reply within 24 hours. Good luck everyone.