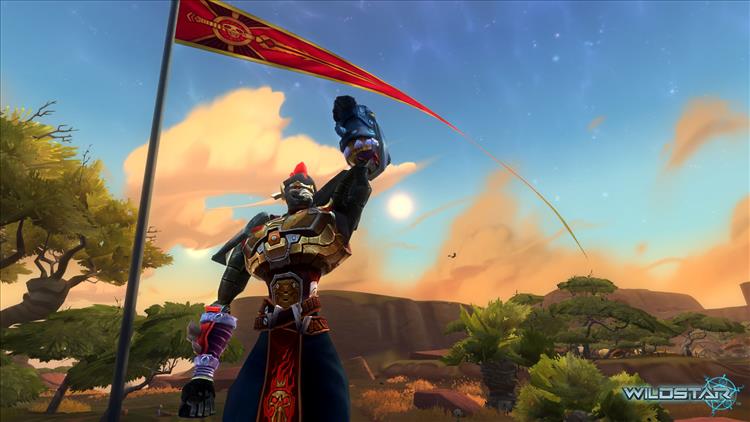 As you probably know, between pre-order going live and launch, WildStar fans will be able to participate in four beta weekends. While everyone else will be required to obtain a key to participate in the beta weekend, players who pre-order the game will have immediate access to each event, and today, is your first chance to land on the planet Nexus! This event lasts from Friday, March 21st, 7:00AM PDT through Sunday, March 23rd, 11:59PM PDT.

Before you jump in the game, don't forget some tips shared by developers:
If closed beta participants reached 32+ you will not require a Pre-Order key. Otherwise, yes you need a pre-order or weekend key.
The Alizar Realm will be down for approx 60 minutes. New characters created with old character names will be renamed "OldName"Alizar.
If you are seeing "No Realm Available" and did not reach level 32+ in beta, please check you have applied your Pre-order/Weekend Beta key.
We recommend everyone to use the en-US, we will have a localised client for FR & DE at a later date.
Make sure you are using your NC account email address as your username.
Select the North America region on the game launcher as beta weekends will be on NA servers.
If you have just logged in and are seeing a queue, don't wait! Use the Realm Select at the top of the Character Selection screen!
If you cannot see your previous characters, make sure to change Realm to the one you used previously
I'm getting a "No Data Center Permissions" error, what does that mean?
That error means you're attempting to connect to a region that is not yet active. For the current phase of beta, you should be connecting to the North America region, regardless of where you are currently living.

See you on planet Nexus!