Description
The Black Hoods are a covert organization that serves the interests of the Exiles. Black Hoods agents, disguised as bar patrons at the Last Man Standing, will only agree to speak with you after you've given them a secret code phrase – "The chompacabra meet at midnight" – as a signal.
Objectives
1. Identify the Black Hood agents at the Last Man Standing
2.
3. Meet Agent Lazilo by the docks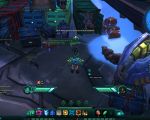 4. Meet Agent Zero on the hill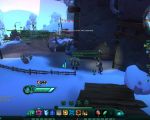 5.
6.
Completion
Report to Avra Darkos via your Datachron
Reward
1586XP
133 The Whitevale Frontier Reputation Points
Quick Facts
Faction: Exile
Level: 23
Required Level: 20
Difficulty:
Zone: Whitevale
Category: Zone – Whitevale