Description
Belle Walker has come to Galeras to study the Focus of Air. Belle believes the Skywind Ruins near the Focus were designed to draw power from it, but she needs help testing her theory. You can help by turning on Eldan Switch in the area.
Objectives
1. Rotate the Eldan Switch in the Skywind Ruins
2. Speak to Belle Walker at the Stone Outcrop on Skywind Beach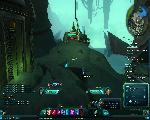 3. Wait for Belle Walker to activate the Control Panel on Skywind Beach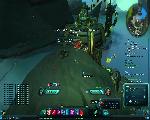 4.
5.
6.
Completion
Reward
3414XP
339 OPERATION: Galeras Reputation Points
Quick Facts
Faction: Exile
Level: 18
Required Level: 15
Difficulty:
Zone: Galeras
Category: Zone – Galeras