Description
Drusera has created a Tear of Drusera from the six primal essences you collected from the Entity's shades. She has asked you to follow the Entity into the Core and use the Tear to reverse the corruption he's caused. Once this is done, she'll use whatever strength she has to help you drive him from the Core.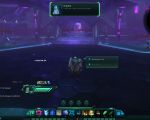 Objectives
1. Enter the Core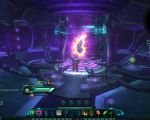 2. Use the Tear of Drusera to cleanse the Defiled Console in the Core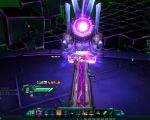 3. Use the Tear of Drusera to drive The Entity out of the Core
4.
5.
Completion
Reward
124214XP
666 The Grimvault Alliance Reputation Points
666 The Grimvault Crusade Reputation Points
Quick Facts
Faction: Exile, Dominion
Level: 49
Required Level: 46
Difficulty:
Zone: Western Grimvault
Category: Zone – Grimvault